ECTerra's expertise is available worldwide and covers all relevant areas of consultancy and engineering:
Project Management of medium and large project
Resource and reserve estimation – NI43-101, JORC, PERC, SAMREC and others
Scoping studies and strategic planning
Feasibility studies
Due diligence reviews, including economic and financial assessments
Optimization of existing studies and operations
Mine and process design and engineering
Infrastructure design and engineering, including railways, roads, power and ports
Environmental and social management planning
Closure and remediation studies and implementation
Construction oversight, including preparation of tender and contract documents (through our partners)
Operations reviews for benchmarking and cost/productivity improvements
Technical and financial reviews for debt and equity financing
Property valuations and privatisation studies
Exchange listing and regulatory reporting
Independent investor advisory services
Property inspections for statutory, insurance or other purposes
Aerial Photography
Flying a top aerial photography drone is the only way to capture stunning landscapes. We use a professional drone for aerial photography, having 4k cameras, super smooth stabilization, first person view, intelligent flight modes, excellent automatic and manual camera settings.
Along with having great cameras, these photography drones have the best safety features and many intelligent flight modes to make aerial photography so very easy. Having the right equipment is half the story, we mobilise the drone with a licensed certified drone pilot.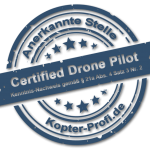 A sample of our recent efforts is attached below;