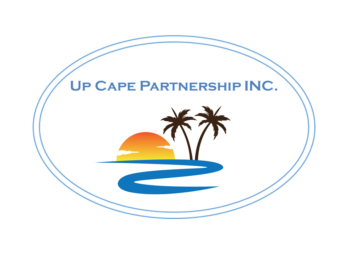 FAIR TANTALUM
Certified – fair – conflict-Free
UP CAPE Partnership (Liberia) and ECTERRA GEO Consult GBR (Germany) Mining Tantalum in Liberia – a Show Case for fair trade and transparent supply chains
Liberia is well known for its mineral wealth; gold, diamond and iron ore mining has been carried out for the last 80-100 years. In the last century until the civil war the Bong Iron Ore Mine (operated by Thyssen Krupp) was one of the largest operations in the world. The government issues Kimberly Process (KP) Origin Certificates, which enable the legal export of rough diamonds to other KP member countries.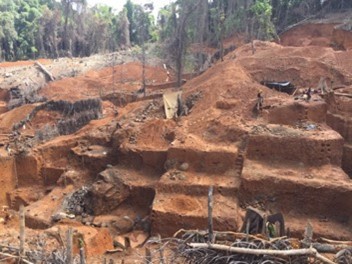 Artisanal mining (ASM), predominantly of gold and diamonds, can be found in Liberia in various regions, often in remote and inaccessible forest areas. Often, the artisanal miners operate illegally and are controlled by obscure business setups which are untransparent and uncontrolled. The Liberian Government currently lacks the necessary resources or capacity to monitor mining activities. We therefore intend to enhance those capacities by active capacity building.
Tantalum (Ta2O5) mining, though well known by the ASM sector, is often neglected and not widespread; however, areas like Maryland county also developed ASM for Tantalum. Again, little controlled and highly untransparent.
ECTerra (ECT), and his German subsidiary ECTerra Geo Consult GBR, has generated far-reaching expertise in the area of exploration and mining of Tantalum ore during the last 2 decades. The team observed the lack of transparency, regulations, and standards in the supply chains of Tantalum and is aware of the often-doubtful practices in mining and trading of Tantalum. ECT, over the last 10 years, developed a very strong network in the Liberian mining industry. At a stage company member were involved in forming the 1st Liberian Chamber of Mines and pushed for more transparency and higher standards in the mining industry.
Based in: LIBERIA
@ KICK-OFF stage
Own private funding
Supported by EIT RawMaterials
Strong network
Strong social & community relations skills
Strong expertise in (artisanal) mining
Download detailed project brief….http://ec-terra.de/wp-content/uploads/2021/08/Up-Cape-Partnership.pdf