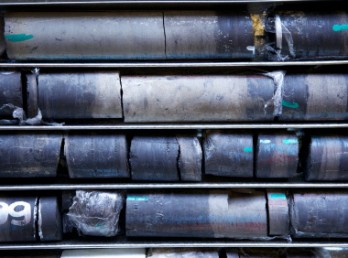 The history of manganese ore production in Ghana dates back to 1914, when manganese ore was first discovered at Nsuta-Wassa.  The mine is situated in the Western Region of Ghana approximately 70km by rail north of the regional capital and port of Takoradi. As part of the Ghana governments privatization policy, the fully state-owned enterprise was divested in November 1995.
The client requested support for the Geology Department and Production Management:
Quality control of the ore, improved quality of ore to match customer's specification (QA/QC)
Work out of blast designs and the costs involved; wrote and developed investment plan for new blast drill rig. Drilling and blasting have since increased by more than 100 %
Ore reserve estimation; increased ore reserves by 25 %
Short-term exploration
Supervision of exploration (geochemical soil sampling and trenching) for Gold and Manganese
Supervision of drill crews, both Diamond- and RC-Drilling
Laboratory Management
Supervision of senior & junior staff (> 100 employees)
Planning of pit design; achieved more efficient Run Of Mine production; raised R.O.M. by > 100 %
Core logging, re-organisation of core magazine
Structural & geological mapping of the mining area; accomplished a completely new geological map of mining area
Environmental Protection; member of the environmental committee of GMC; corresponded with the Environmental Protection Agency of Ghana; Presentation of environmental measures to the EPA and their representatives; supervising of every environmental measures on the mine property (e.g. construction of new filling station for heavy duty equipment)
Data collection of the heavy duty equipment and reporting to Co-Coordinating Manager; invented a new report system on data of production
Cost estimation of all mine equipment and combined with the  recommendations of new investments
Reporting of availability and utilisation of heavy duty equipment and recommendations of new investment strategies
If you are interested in similar services, please contact us.