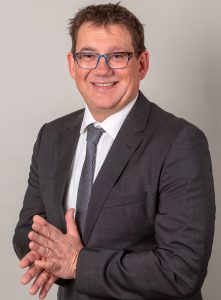 ECTerra is a team of experienced professionals that have worked on mining and geology related projects all over the world. Have a look at their short biography below.
Christian Masurenko, CEO – EurGeol and Dipl. Geo
Since 1996 he worked mainly in Africa (W and SE) as Project Manager, Technical Director or Chief Geologist in Manganese and Tantalum/Niobium Mines before he joined European Nickel PLC as Regional Geologist in July 2004. Chris is also qualification as Environmental Officer (Certificate TUEV NORD Germany). Currently working on an iron ore mining project in Liberia.
View Chris Masurenko's profile
Einar Rossmann – Dipl. Geo
Since 1998 Einar worked in various mining and mining related projects in Europe and Africa (French and English speaking Africa) as Project Manager, Chief Geologist and COO. Einar is a German, English and French speaker. Currently working on an iron ore mining project in Liberia.
View Einar Rossmann's profile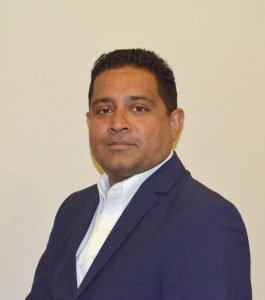 Mohamed Hamza, Management Accountant, CPA
Hamza has over 20 years of experience gained in senior roles in Finance within manufacturing and service sector organisations in Australia, UK, Botswana, Ghana, Nigeria and Sri Lanka. He has served in multi culture and cross border business environments within service sectors such as Retail, Food, Transport & Logistics, Certification, Insurance and Financial services, whilst Manufacturing sector organizations consist of a thread dyeing and processing plant, open pit manganese mine and Asphalt plant. He is currently based in Melbourne, Australia.
Eur. Geol. Dr. Duncan Large – Senior Associate
Duncan Large is a European-based, independent geologist with over 30 years of experience in the mineral exploration and mining industry. Prior to becoming a consultant in 1981, Duncan spent 5 years with the Rio Tinto group mostly in Indonesia and Europe) and 4 years as a Research Scientist working at the TU Braunschweig on projects funded by German Federal Institute of Geosciences. Previous and present clients include mining and exploration companies, engineering consulting groups as well as government and international agencies.
Duncan was the Project Coordinator of EC-funded Projects on the design, development and testing of advanced magneto-telluric geophysical technologies in Europe. He has published numerous scientific papers, has served on the Editorial Board of Economic Geology and on the Council of the Society of Economic Geologists, USA, and has been invited to make presentations on a variety of topics at conferences and workshops. His research interests include stratabound and stratiform base metal mineralization, metallogeny of Europe, and sustainable mineral development in transition economies.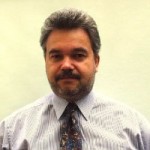 Uwe Bruder, Consultant – Mineral Processing Engineer
What qualifies him as a reliable partner are more than 30 years of theoretical and practical work experience in mechanical process engineering, and processing of ores, minerals and recycling products worldwide.
With a degree in Mineral Processing at TU Bergakademie Freiberg he began my professional career in 1983. Until today and without any interruptions he has always passionately focused on minerals and ores through his consulting, Bruner Consult.
As a research team leader for uranium leaching, as a project and sales engineer for wet mechanical processing or as a sales manager for premium fine screening machines – his life has always been shaped by the interaction with people and processes.