ECTerra handles all aspects of your project, from start to finish.  Our approach comprises four steps as described below.
[recent_posts num="4″ type="services" post_format="standard" meta="false" thumb="true" thumb_width="220″ thumb_height="100″ more_text_single="Read more" excerpt_count="15″]
If you are interested in similar services, please contact us.
Other Services;
Aerial Photography
Flying a top aerial photography drone is the only way to capture stunning landscapes. We use a professional drone for aerial photography, having 4k cameras, super smooth stabilization, first person view, intelligent flight modes, excellent automatic and manual camera settings.
Along with having great cameras, these photography drones have the best safety features and many intelligent flight modes to make aerial photography so very easy. Having the right equipment is half the story, we mobilise the drone with a licensed certified drone pilot.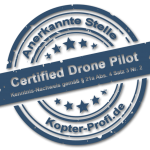 A sample of our recent efforts is attached below;