Our Services
Prepare the Project Management
Implement and Manage Your Project
About ECTerra
ECTerra is a geology and mining company which provides project management and consultancy services for geology related activity such as mining, construction, etc.
We can assist you in all the steps of your projects, from concept building to running the whole project.
If you want to know what we can do for you, have a look at our services section.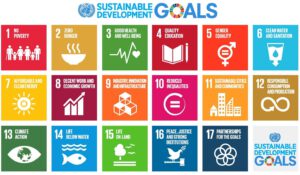 Ecterra promotes the application of the highest environmental and social standards in mining worldwide and their further development, in particular under the aspects of the CO2 minimization and environmental protection.
We are also committed to the implementation of geo-ethical guidelines in industry, science and education as well as the implementation of the sustainable development goals (SDGS), especially goals 8 (Decent work and economic growth), 9 (Industry, Innovation and infrastructure), 12 (Sustainable consumption and production) and 13 (Climate protection measures).
Click on the image to read more about what we are about....
Our Offices
ECTerra (Aus) Pty Ltd
Suite 2/86 High Street,
Berwick Vic 3806
Australia
+61416563275
Christian Masurenko
Winkelweg 2
Twistringen 27239
Germany
+491735440912
Einar Rossmann
Jagerweg 10
Egmating 85658
Germany
+491717119725
Mohamed Hamza
2 Gregory's Road,
Colombo 00700
Sri Lanka
+94777680200